As you might expect of such a vehicle, the all-new Subaru BRZ available in May, will be built in extremely limited quantities. The rare drivers lucky enough to own one will experience Subaru engineering distilled to its essence.
---
2013 Subaru BRZ Video
---
MOTOR TREND: "Subaru Nails It"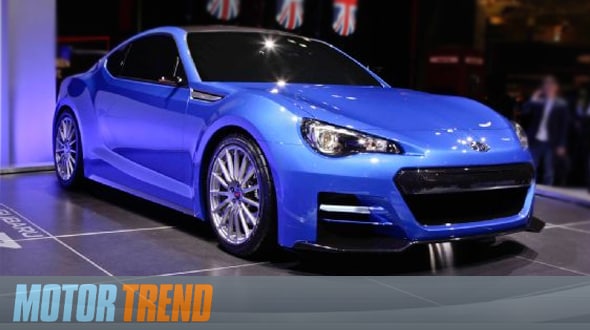 "Off the chart." That's what Motor Trend said after taking its first drive of the all-new 2013 Subaru BRZ. Calling it a nimble, intriguing sports car, they admit the BRZ is special, pointing out the all-new 2.0-liter SUBARU BOXER® engine as one of its key design features. The engine sits lower and farther back, keeping the center of gravity as low as possible.
The moment you sit behind the wheel and step on the accelerator, you can feel how rapidly and accurately the BRZ responds to the driver's input. According to Motor Trend, it has the same "sweet-natured nimbleness as a Mazda Miata or Porsche Boxster" and delivers a "healthy mid-range punch of power."
---
Road & Track: BRZ "Has The Right Stuff"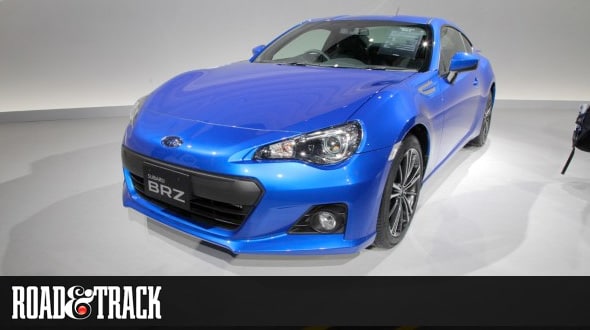 The experts at Road & Track note that the center of gravity on the Subaru BRZ "is lower than a Ferrari 458 Italia's, and its polar moment of inertia is lower than that of a Porsche Cayman S, achieved with the help of short body overhangs front and rear, and a radiator tilted rearward to minimize height." So after sifting through the specs, they admit the Japanese production model has created a lot of buzz and they look forward to the U.S. version.
From the strong torque numbers to the direct-injected engine, Road & Track says the Subaru BRZ "has the right stuff," including an exhaust system designed to "amplify the good noises when needed, but quiet down for cruising." It's a "spiffy-looking" sports car with "good fender muscles and a Zagato-ish double-bubble roof profile, which adds interior height and body stiffness." The shape also has been optimized for downforce and low drag.
Inside, the BRZ is designed with the folding rear seats, with the ability to carry enough for the adventurous and more than enough for the rest of us. "You can even install a rollcage without major modifications. Or, for the less adventuresome, a pair of golf bags." Expect the BRZ, which will include a navigation system with 6.1-inch display, to arrive in the states this spring.

Read the full article