West Houston Subaru Community Events
At West Houston Subaru, we're grateful for the opportunity, not only to be a part of our community, but to serve it as well.



Citizens for Animal Protection
At West Houston Subaru we truly love animals and helping Houston's homeless animal population.  Since 2010, we have sponsored 5345 adoptions at Citizens for Animal Protection, our neighbor.  Through the Subaru Share the Love event, our customers and Subaru of America have donated over $660,000!  We have additionally donated 4 new Subaru vehicles to the animal shelter for fundraising events.
---
Texas Children's Hospital - West Campus
July 2017 - 

Many of our employees and customers filled out "Cards of Hope" Words of encouragement for our friends struggling at Texas Children's Hospital. Several employee's including Gloria handed out the Subaru blankets to the kids with cancer or leukemia that were receiving outpatient care treatments. They also placed the Subaru bracelets on the wrists of the kids and their siblings. It seemed to bring a smile to their faces on a day that probably was

n't too much fun! Arts and craft kits were distributed to the kids staying in the hospital. In addition, 30 beach towels were also given for "Camp Periwinkle" a camp outside of Brenham for these special children. The towels were especially needed, so towels they got.   

Special thanks to Gloria, Gerald, Errol and Ken for taking time to make a difference in a child's life! You guys are the bomb!!!

   




---




Trees for Houston
In April of 2016, our employees planted 23 trees through Trees for Houston at Citizens for Animal Protection.


---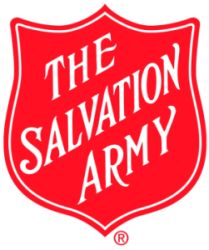 Salvation Army
The employees of West Houston Subaru have participated in the Salvation Army Angel Program to provide holiday gifts to children and seniors in Houston that are less fortunate.
---



Leukemia and Lymphoma Society of Houston
In July 2016, our owner and General Sales Manager, delivered 60 blankets and messages of hope to the sick children in the infusion lounge.
---



Wildlife Federation
In June 2016, the employees at West Houston Subaru created a habitat at the dealership to create awareness for the Monarch butterflies that migrate from Mexico to Canada 
each year.  They shared seeds from plants the Monarchs like with their customers so they can create homes for the butterflies as well. They also distributed Ranger Rick 
Guides to the kids in the dealership.



---



Adopt-A-Classroom
In 2015, our employees and customers donated school supplies and books to two different classrooms at Jeanette Hayes Elementary and Sue Creech Elementary.