Exploring Financing at West Houston Subaru in Houston, TX
---
Welcome to the finance center at our Subaru dealership serving Richmond, TX. Here you will find various pieces of information regarding the car buying process and helpful steps that you should take before your next big purchase. We are here to help you and will be readily available to answer any questions that you may have.
Benefits of Financing a Vehicle with Us

---
If you would like to save some money as you are shopping for a vehicle and would like to free up some money for your savings, financing a vehicle can be a great option for you. When you finance a vehicle through us, you can spread the payment of your vehicle out over a span of time, and you can choose the length of time that you want to use to pay for your vehicle.
Our finance center will work with you on the payment terms that you would prefer.
Benefits of Leasing a Vehicle in Katy, TX

---
You may be unsure about owning a vehicle long-term or may not like to keep your vehicles for very long. In that case, leasing will be a great option for you. When you lease a vehicle in Fulshear, TX, you temporarily use the vehicle and pay for the vehicle as you use it. A leasing contract will state how long you are using the vehicle and when you will need to bring the vehicle back to us.
Fill Out a Quick and Easy Credit Application

---
To get started, you can fill out a credit application before you need to shop for your vehicle. Filling out the application is quick, simple, and will allow us to ease the shopping experience for you. You can be pre-qualified by our dealership's finance center so that you have a proper budget for your new vehicle purchase.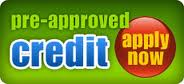 Visit West Houston Subaru Today
We have all of the financing options that you need for your next new or used vehicle purchase at West Houston Subaru.
If you would like help deciding which financial route to take, or would like more information regarding our inventory, contact us. We will be glad to assist you during your car shopping experience.