Training for Outdoor Adventures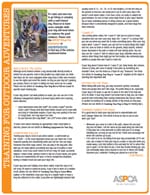 It's more safe and fun to go hiking or camping with a well-trained dog. Read on to learn about some valuable skills your dog will need when he explores the great outdoors.
---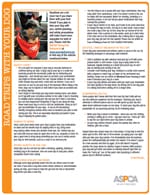 Road Trips with your Dog
For some pet parents, a trip's no fun if the four-legged members of the family can't come. But traveling can be highly stressful, both for you and your animal companions. With thoughtful preparation, you can ensure a safe and comfortable trip for everyone.